Life in an Agile Company - Titansoft!
Which company out there not only allows employees to drink alcohol during working hours, even provides it to them and yet, is able to achieve high-value output at the same time?

Walk into the Titansoft (Taiwan branch) office situated near the Nangang Exhibition Center and you will be welcomed by an open workspace bathed in sunlight. Close your eyes and listen, to hear several different on-going discussions. One end of the office is an informal meeting space with several people seated on the floor, deep in discussion in front of a post-it covered wall. A dart machine and refrigerator stocked with beer sits at the other end next to an island table piled with books, an oasis of calm and the perfect resting spot for employees looking to recharge. Here, core working hours run from 2 to 5 pm, the only time software engineers are required to be present in the office. There are no hovering supervisors constantly monitoring and demanding reports. Each employee is highly independent, working together in small teams to collaborate, support and focus on getting the job done.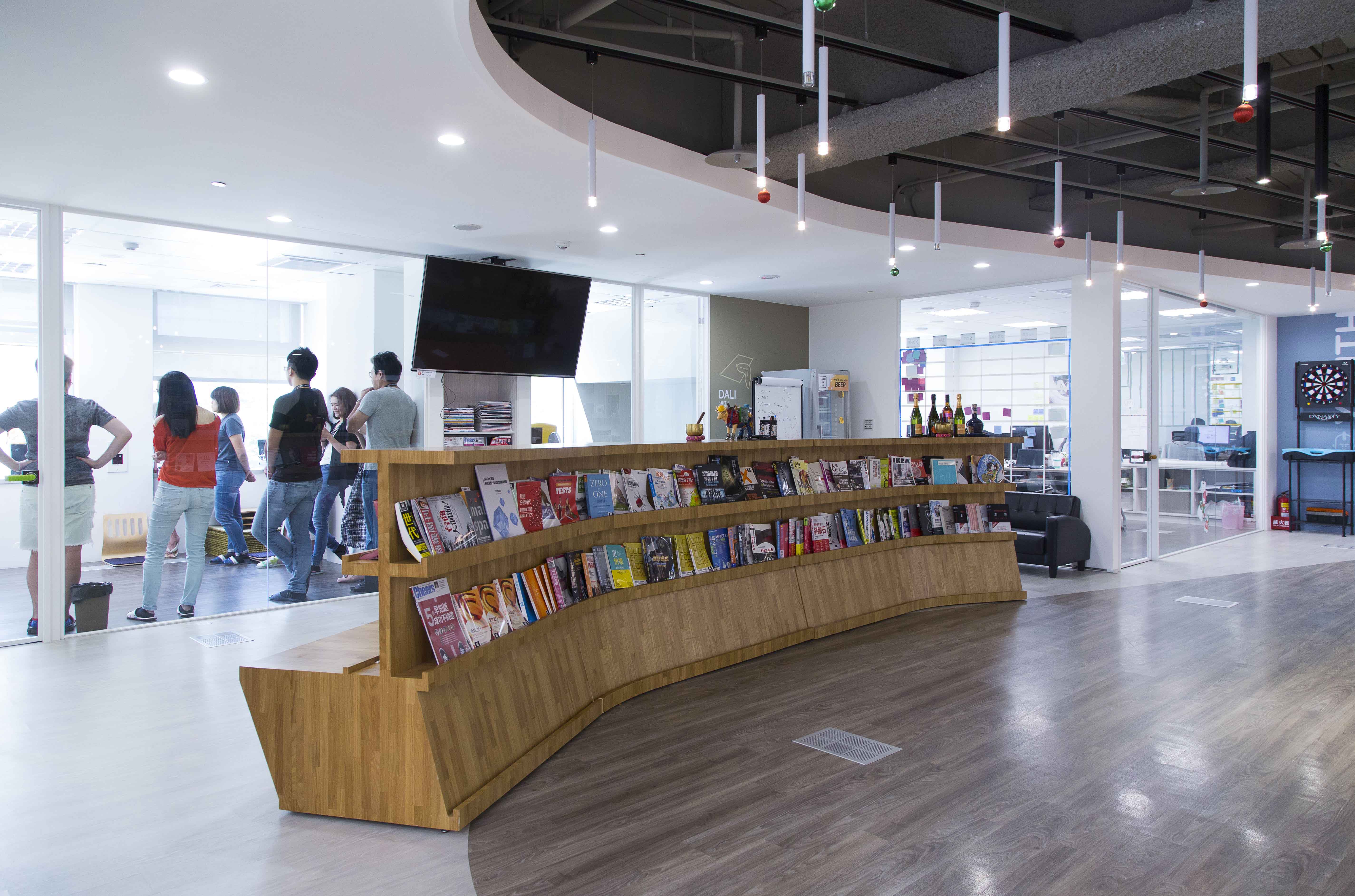 Fast, value-oriented and having fun at the same time!
This is the Titansoft mode of working, ever since its Agile and Scrum transformation in 2014. By envisioning itself as the "Producers of Fun", Titansoft adopted the mission of [being] the game-changer in the interactive entertainment industry by challenging conventional norms. With its bold decision to revamp its existing organisational structure and adopt the Agile culture, Titansoft is not just playing around when it comes to breaking through the current frame. A reflection of the company's motto, to "Never Stop Improving"!
There is a common adage in the software development industry that "Agile improves speed to market". Titansoft, with an aim to respond quickly and flexibly to changes in customer and market demand, went through a series of changes as part of its Agile transformation. From hiring an external Agile coach to forming the first Scrum team as part of a small-scale experiment, everything was launched rapidly. Within half a year, it was decided to roll out the new framework to all development teams. By implementing self-organisation and ensuring everyone's participation, the company was able to achieve a flatter, more transparent, and more open work environment. After fully embracing the Agile mindset, it became clear that it does not make you faster, nor does it speed up research and development. Rather, Agile practices improves the response to change.
To give employees a better understanding of the new model and the company's latest developments, Titansoft organizes a product ownership activity once every two months, choosing educational game-based challenges over impersonal "official" email notifications to reflect their evolution away from a traditional organisation. This way, everyone in the organization practices personal accountability, is daring to challenge themselves and assume personal responsibility in a joyful working environment.
Revamp the organizational structure and move towards emergent leadership
What makes a flat Scrum Team different? Firstly, there is no one "designated leader" in the team as the original supervisors are removed and no longer assumes the responsibility of giving orders and controlling processes. When a Product Owner puts forward a requirement, the entire team runs intra-independently in an autonomous and self-organizing manner, while coordinating and sharing the work among themselves. Previously, team members were only required to be responsible for the piece of puzzle they were assigned to. However, team members now have to understand the big picture – leading not only to increased enthusiasm at work, but also improved motivation for personal contribution, as well as skills expansion. Additionally, as the workload is shared within the team, there are no longer fluctuations due to allocation issues or project progress as typically seen in traditional models. This better meets the company's focus on talent nurturing and retention, as well as long-term and stable development, ensuring that employees can continue to learn within the scope of their capabilities, and step out of their comfort zone.
There is also a Scrum Master in the team who does not have the authority to manage or issue orders directly, but instead plays the role of a team mentor. From guiding the team to implement the framework or spirit of Scrum, to leading the team in improving work processes and focusing on value orientation, the Scrum Master is the one who pushes for a truly autonomous team. Compared to traditional management methods, team members' soft skills such as work attitude and mindset as well as communication skills continues to grow in a supportive working environment.
In a Scrum Team, members no longer complete the work delivered to them mechanically, but rather, serve as thoughtful self-driven contributors, thereby naturally enjoying a stronger sense of accomplishment at work. Everyone is focused on solving the problems encountered by the team as a whole instead of their individually assigned small puzzle piece, creating cross-functional teams.
Complete implementation of the Agile methodology, from working and policies to mindset
To fully support the adoption of an Agile culture in the organization, Titansoft also adjusted their human resources policy by eliminating individual performance appraisals as the basis for promotion. Instead, Titansoft conducts assessments in three stages (self-assessment, technical assessment and comprehensive assessment) once every six months through opportunities for self-application for promotion. Applicants can nominate a team member for comprehensive assessment, doing away with the traditional and at times subjective approach of managers having the final say on employees' career progression. Transparent salaries were also adopted, which has had a positive effect on emotions as well as motivations in terms of team growth. Additionally, flexible working hours were introduced, with core working hours only from 2 pm to 5 pm. Other than for daily meetings and core working hours, team members can choose not to be in the office as long as they have the team's consent.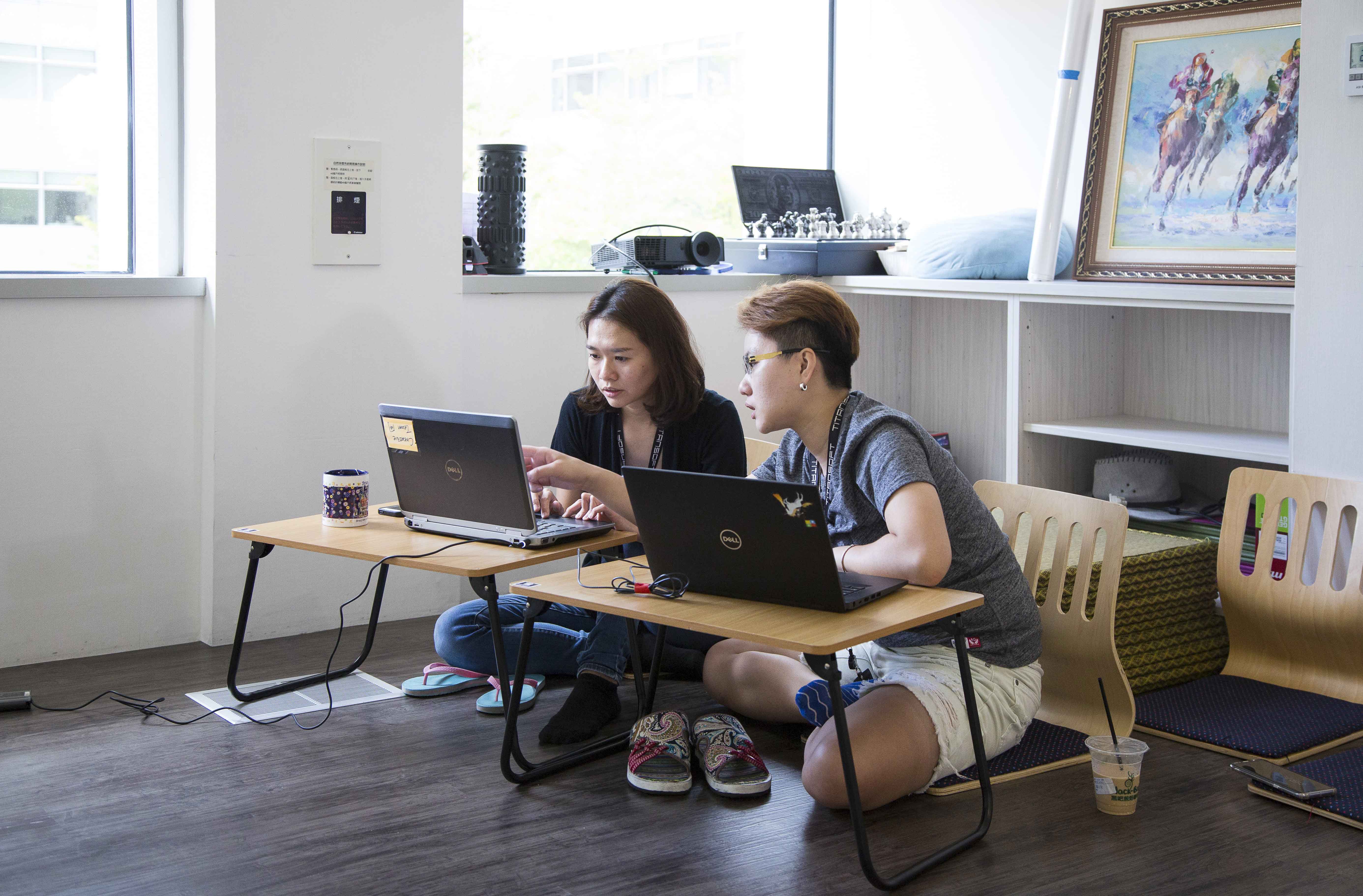 Work is no longer confined to a small assigned piece of puzzle. Individuals have the freedom to voice opinions and perform in a work environment built by mutual trust, while opportunities are available for those who want to contribute. Coupled with a transparent and complete promotion assessment system, individuals are encouraged to put in more effort into their work. According to Maryanto, Head of Product Development at Titansoft who has witnessed the entire Agile transformation, "after introducing Scrum, we focused more on delivering product value, instead of delivering product functions. We collect feedback from users and understand their pain points when using a product. Then, we continue to improve in the next Sprint!" heers Magazine issue 218, special edition)
Original article in traditional Chinese: https://web.cheers.com.tw/event/2018fwf/article/ad01.php