Titansoft, Awarded the Business Eminence Award 2019!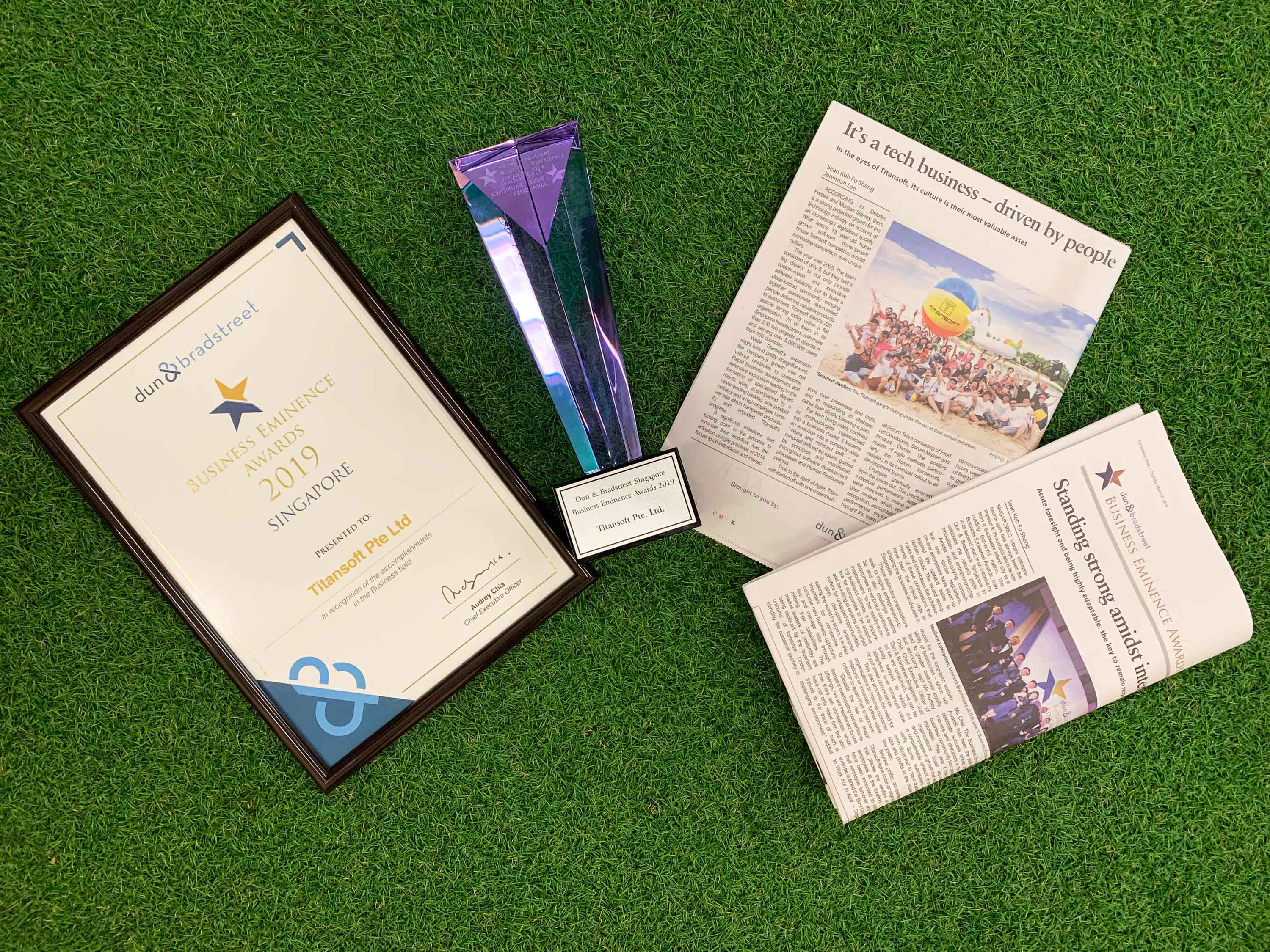 Receiving the Business Eminence Award 2019 from Dun & Bradstreet is an encouragement for us to maintain our efforts to stay competitive in a fast-paced, evolving business climate. Long-term sustainability of businesses relies not just on profits. Instead, customer relations and employee welfare goes a long way in contributing to the success story of organisations.
Keeping employee welfare at the forefront, we have always been motivated to retain our talents and this has helped us to stay ahead. As our motto goes, we will work together as Team Titansoft to #NeverStopImproving - after all, front runners may have the first-mover advantage but its the adaptable that will take the fight!